Gluten & Wheat Free British Recipes
There are 152 British recipes.
Kale Crisps
Kale is a superfood and a leafy green that we should all try and incorporate into our diet. Steamed, it can be quite bitter but cooked like this, it is transformed into something quite different…….and delicious.
View recipe
Cheese Stuffed Chicken
A great mid-week supper recipe that the whole family is sure to love. Serve it with your choice of potatoes, rice or maybe some gluten and wheat free pasta.
View recipe
Lemon and Honey Chicken
An easy mid-week chicken one pot that tastes divine. Naturally gluten and wheat free, this is sure to become a firm favourite.
View recipe
Speedy Lemon Pudding
This microwavable sponge pudding is ready in just 10 minutes; it goes to show that puddings don't need hours of prep to taste good.
View recipe
Homemade Lemon Curd
This homemade lemon curd recipe really takes some beating. Use it to fill a pavlova, as a cake filling or simple spread it on warm toast. It's far tarter than any shop bought variety and far superior too!
View recipe
Peanut Butter Brownies
This recipe is a mix of two great ingredients - peanut butter and brownies. Combine the two to create these delicious treats.
View recipe
Cauliflower Cheese Soup
Cauliflower cheese is a winner, so why not make this cauliflower cheese soup and serve it as a light lunch or starter.
View recipe
Ox-tail Stew
If you love beef stew, then this recipe is for you. It is slow cooked meat at its most tender and tastiest. Don't be put off by the tail part – when it is cooked, you will forget when it's come from!
View recipe
Salmon One Pot
This one pot salmon dish makes an easy and tasty main course and is light on the washing up!
View recipe
Trout with Lemon and Pine Nuts
A delicately flavoured fish, this healthy trout with lemon and pine nuts recipe makes a great quick dinner offering that the whole family will enjoy.
View recipe
Page 1 of 16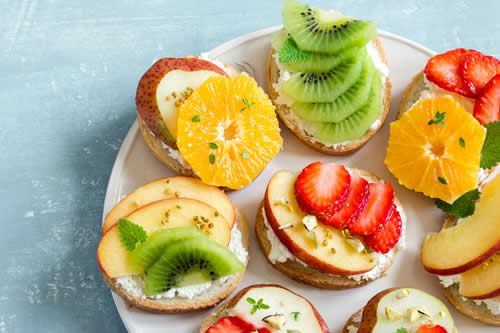 Sides & Snack Recipes