Apple Fritters
This simple recipe is great when you have some leftover apples and not much time. It's quick to rustle up and they taste just as good as you would imagine them to!
Ingredients
150g gluten and wheat free plain flour (I use Doves Farm)
1 tsp gluten and wheat free baking powder (I use Doves Farm)
¼ tsp cinnamon
2 free range eggs
130ml milk
2 apples - cored and chopped
Vegetable oil to fry
Caster sugar to serve
Maple syrup to serve (optional)
Information
Serves: 4
Diet: Gluten and Wheat Free
Method
Prep time: 10 mins Cook time: 10 mins
Mix all the dry ingredients together in a large bowl. Make a well in the centre and add the eggs and milk. Using an electric hand whisk, beat the mixture until you have a smooth batter. Add in the chopped apples and stir.
Using a large pan, heat some sunflower oil until hot. Drop 1 tablespoon of mixture at a time into the hot oil. Fry the fritters until golden brown. With a slotted spoon, remove the fritters and place onto a plate lined with sheets of kitchen paper. Allow them to drain and then sprinkle with caster sugar and a drizzle of maple syrup (if you are feeling particularly naughty) and serve.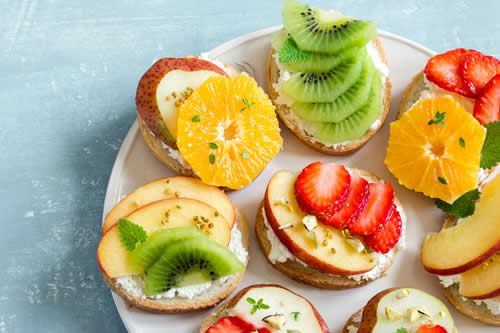 Sides & Snack Recipes