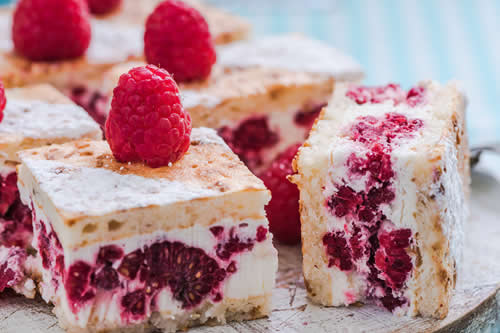 Eves Pudding
A classic British pudding, traditionally made with Bramley apples, topped with sponge. Other apple varieties work, but you can't beat the good old Bramley, in my opinion. Serve warm with custard; the perfect pudding to follow a roast dinner.
Ingredients
6 large Bramley apples - sliced finely
175g unsalted butter - plus extra for greasing dish
100g soft brown sugar
4 free range eggs - beaten
200g gluten and wheat free self-raising flour
1tbsp milk
Icing sugar - to decorate
Information
Serves: 6
Diet: Gluten and Wheat Free
Method
Prep time: 25 mins Cook time: 45 mins
Pre-heat the oven to 180° C, 160° C fan, gas mark 4.
Peel, core and thinly slice the apples. Grease a large serving dish, about 3 litres, with a little butter and tip in the apples.
In a large mixing bowl, beat the butter and sugar together until light and fluffy – an electric hand whisk makes light work of this. Beat in the eggs, then carefully fold in the flour with a large metal spoon, followed by the milk. Spread the batter over the apples and bake for 40-45 minutes until golden. Check the sponge is cooked by inserting a skewer or knife into the centre – it should come out clean. Sprinkle with icing sugar and serve warm with custard, cream or ice cream.