Cornflour Sponge
This is a sponge cake made from cornflour. It will probably be one of the lightest cakes you have ever made, so if your cake making is not usually that successful, give this a go, you might be pleasantly surprised. It is best eaten the same day, but in my experience, it very rarely gets the chance to last longer! Fill it with what you like, I normally use a good quality raspberry jam and make a vanilla butter cream to also go inside. You could fill it with lemon curd or chocolate spread.
Ingredients
3 large eggs
4oz caster sugar
3oz cornflour - sieved
40g unsalted butter - softened
280g icing sugar
1 and a half tbsp milk
1 teaspoon vanilla extract
Information
Serves: 6
Diet: Gluten and Wheat Free
Method
Prep time: 15 mins Cook time: 20 mins
Preheat oven to 190°C, 180°C fan, 375F, Gas mark 5.
Grease and line 2 x 20cm cake tins. Separate egg whites and yolks. Beat whites until stiff, add yolks and continue beating. Add the caster sugar and beat until mixture leaves a trail. Fold in sieved cornflour carefully and divide between the two tins and place in the center of the preheated oven. Remove from tins straight away and allow to cool on wire racks. When cool fill with filling of your choice - fresh whipped cream/butter cream and jam is our favourite.
To make a butter cream filling –
Using a hand whisk or food processor, beat all the ingredients together until light and fluffy and use this to sandwich the cake together once completely cold.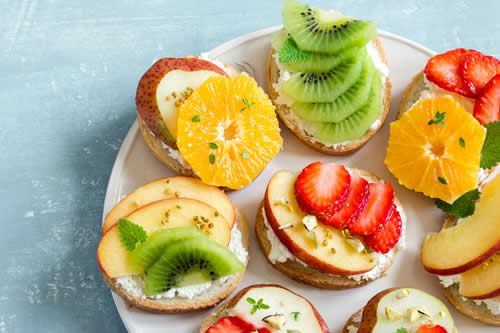 Sides & Snack Recipes