Tiramisu
An indulgent dessert which is slightly lighter than traditional recipes. It is generally made with mascarpone cheese, but I find substituting it for the light soft cheese works well. It's quick to make but looks and tastes like you have been slaving for hours. A perfect dinner party dessert.
Ingredients
3tsp good quality instant coffee granules or 75ml of espresso - cooled
2tbsp boiling water (if using coffee granules)
2 tbsp cold water (if using coffee granules)
8 sponge fingers (I use Schär)
6tbsp condensed milk
3tbsp coffee liqueur or dark rum or brandy
300g tub light low fat soft cheese
1 tsp vanilla extract
Cocoa to dust plus a Cadbury flake
Information
Serves: 4
Diet: Gluten and Wheat Free
Method
Prep time: 10 mins Cook time: 0 mins
You can either use 4 wine glasses, 4 cocktail glasses, 4 latte glasses, 4 teacups or a larger bowl, to make one big tiramisu.
Dissolve the coffee granules in 2tbsp boiling water. Tip into a large shallow dish with the coffee liqueur/brandy or dark rum and the cold water and mix. If you are using espresso coffee, simply mix 75ml of espresso with the alcohol.
In another bowl, beat the cream cheese with the condensed milk and vanilla extract.
Dip the sponge fingers into the coffee mixture until soaked. Break the sponge into the bottom of one of the glasses. Top with a good spoonful of the cream mixture followed by a generous sprinkling of cocoa. Repeat the layers once more, making sure you finish with the cocoa dusting and crumbled Cadbury flake. Continue to fill each glass in the same way and chill for at least 1 hour.
I sometimes make one large Tiramisu rather than individual servings, especially if I am doubling up and making enough for 8. This can be served on its own or with some fresh fruit.
If you want to make this all from scratch, go the 'Fairy Cakes' recipe under our 'Sweet Treats' section and use a few of these sliced, as above.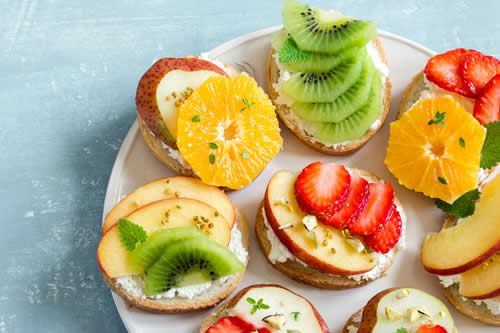 Sides & Snack Recipes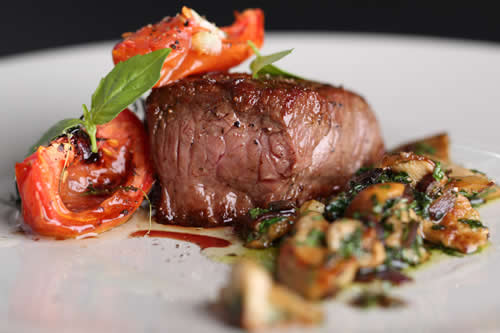 Main Course Recipes