Roasted Sausage and Vegetable Tray Bake
A one dish recipe so all the goodness remains and only one pan to wash up! There are so many great gluten and wheat free sausages on the market now; buy your favourite and use them to create a great meal the whole family will love. Check out Sainsbury's range of gluten and wheat free sausages – they take some beating.
Ingredients
3 red onions - cut into wedges
2 red peppers - deseeded and cut into quarters
1 large courgette - cut into 1 inch chunks
150g baby corn – left whole
150g asparagus – left whole
250g cherry tomatoes
2 tbsp olive oil
2 tbsp balsamic vinegar
8 gluten and wheat free sausages
1 tsp dried thyme
1 tbsp clear honey
Sea salt and pepper
Information
Serves: 4
Diet: Gluten and Wheat Free
Method
Prep time: 20 mins Cook time: 35 mins
Heat oven to 200C/180C fan/gas 6. Cut onions, peppers and courgette and place in a large roasting tin, drizzle with the oil and vinegar and season. Roast these for 10 mins.
Place the sausages, tomatoes, baby corn, asparagus and thyme in and around the vegetables, drizzle over the honey and cook for a further 25 minutes, turning the sausages halfway through, until the sausages are cooked and everything is golden in colour and sticky. This is great served on its own with a green salad or with mustard mash or rice.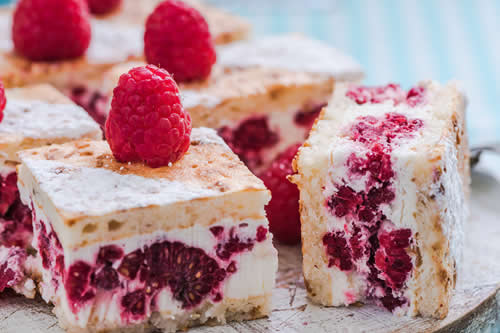 Sweet Treat Recipes