Salmon with Spinach and a Tartare Sauce
Salmon is so versatile and is an item than many of us add to our shopping trolleys each week. Packed with goodness salmon is an excellent source of high quality protein, vitamins and minerals. If you find that you need carbs with your meal, why not cook some sweet potato fries or jacket potatoes as a side.
Ingredients
2 tsp sunflower oil
4 skinless and boneless salmon fillets
500g spinach
4 tbsp crème fraiche
Juice of 1 lemon
Zest of 1 lemon
2 tsp capers
4 tbsp flat-leaf parsley - chopped
Salt and black pepper
Lemon wedge - to serve
Information
Serves: 4
Diet: Gluten and Wheat Free
Method
Prep time: 5 mins Cook time: 10 mins
In a large non-stick pan, heat the oil and season the salmon on both sides with salt and black pepper. Fry the salmon, skin side down for 4 minutes, until golden. Flip the salmon over and cook on the other side for 4 minutes.
Allow to rest on a plate while you cook the spinach. Place the spinach into the hot pan, season with salt and black pepper and cover and leave to wilt for 1 minute, stirring once.
Spoon the spinach onto the plates and top with the salmon. Heat the crème fraiche and lemon juice in the same pan and add the capers, lemon zest, parsley, salt and pepper.
Don't allow it boil, just gently heat it through and then serve it with the salmon and a lemon wedge.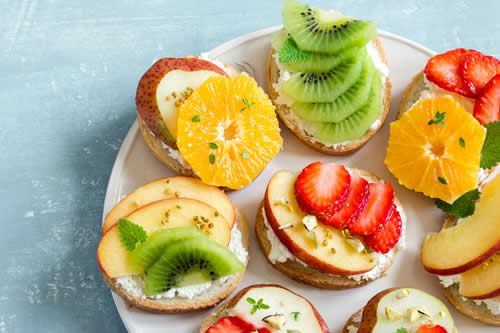 Sides & Snack Recipes