Gluten & Wheat Free Sides & Snack Recipes
There are 48 snacks recipes.
Yorkshire Puddings
The Yorkshire pudding is the perfect accompaniment to a traditional Sunday roast. There are some good shop bought varieties available, but if you want to give them a go yourself, this recipe is the best one I have tried. It makes 8 medium puddings or 12 smaller ones. You could make one large one also.
View recipe
Sage and Onion Stuffing
You can use this versatile stuffing in the bird's cavity, to make stuffing balls, stuffing parcels or just a dish of stuffing. It's so simple to make, you won't buy the shop bought varieties again.
View recipe
Homemade Croutons
Making your own croutons for your salads and soups is so easy. They taste so much nicer than the shop bought varieties, which can be difficult to find when you follow a strict gluten and wheat free diet.
View recipe
Pork, Bacon and Sage Stuffing Parcels
These are a great accompaniment to a Sunday roast. When you follow a gluten or wheat free diet, stuffing is something that you usually miss out on; but not anymore, with this delicious recipe.
View recipe
Cumin Naan Bread
These easy to make naan breads/flat breads are a quick solution when you need something bready to mop up the juices of a delicious curry. They taste great and there is no yeast, kneading, proving etc necessary. They aren't as light as a traditional naan, but the speed in which you can make them, who cares!
View recipe
Sag Aloo
Spinach is the base for this traditional, healthy Indian side dish. Mixed with potatoes and fragrant spices, it is naturally gluten and wheat free. Serve alongside curry, rice and gluten and wheat free naan bread, for an authentic Indian feast.
View recipe
Lemon and Garlic Salad Dressing
If you only have one salad dressing recipe, then this should be it! It's easy to make and it completely transforms a salad. Gluten and wheat free, this homemade dressing is made with only natural ingredients.
View recipe
Cauliflower Cheese
My family love cauliflower cheese and we like to have this with sausages on the side as a main course. We also eat it as an accompaniment to a roast; it's a must for any Sunday lunch. I also serve cauliflower cheese alongside a joint of gammon, with sweet potato fries. Cauliflower cheese is a British staple and a delicious gluten and wheat free recipe like this should be kept in a safe place and used time and time again.
View recipe
Page 5 of 5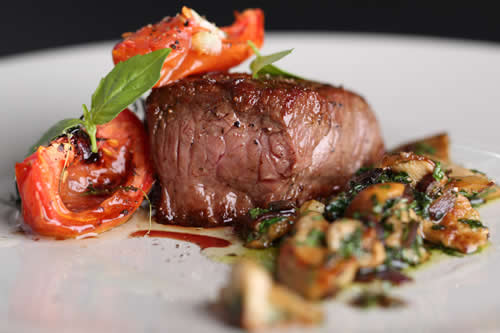 Main Course Recipes