Pork, Bacon and Sage Stuffing Parcels
These are a great accompaniment to a Sunday roast. When you follow a gluten or wheat free diet, stuffing is something that you usually miss out on; but not anymore, with this delicious recipe.
Ingredients
8 gluten and wheat free sausages - skins removed
1 onion - peeled and grated
1 apple - cored - peeled and grated
100g fresh gluten and wheat free breadcrumbs (brown or white)
1 egg yolk
16 rashers thin-sliced streaky bacon
A handful of sage leaves - chopped - plus 8 small leaves
Freshly ground black pepper
Information
Serves: 8
Diet: Gluten and Wheat Free
Method
Prep time: 10 mins Cook time: 30 mins
Put all the ingredients except the bacon and 8 small sage leaves into a bowl. Season well then mix together with your hands and form 8 balls. Flatten each ball a little, put a sage leaf on top and then wrap with 2 slices of the streaky bacon to make a parcel.
Place these parcels on a non-stick baking sheet lines with some greaseproof paper and cook at 200°, fan 180°, gas mark 6 for 30 minutes, until golden.
These parcels taste great the next day served cold and sliced with salad, new potatoes and pickle!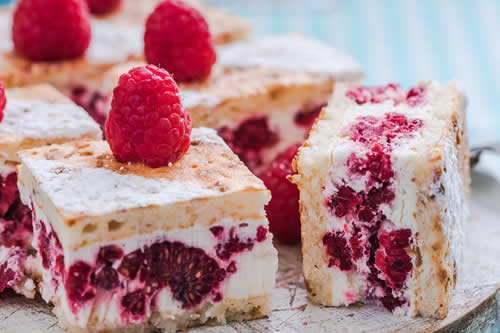 Sweet Treat Recipes