Speedy Lemon Pudding
This microwavable sponge pudding is ready in just 10 minutes; it goes to show that puddings don't need hours of prep to taste good.
Ingredients
100g caster sugar
100g unsalted butter - softened
100g gluten and wheat free self-raising flour (I use Doves Farm)
2 large eggs
Zest of 1 lemon
1 tbsp lemon juice
4 tbsp good quality lemon curd
Information
Serves: 4
Diet: Gluten and Wheat Free
Method
Prep time: 5 mins Cook time: 5 mins
In a large bowl, beat the sugar and butter until light and creamy, Add the eggs, lemon juice and zest and continue beating. Fold in the flour and spoon the mixture into a medium sized microwave-proof baking dish, such as a Pyrex bowl, that has been lightly greased.
Microwave on High for 3 minutes, until risen and set all the way through. Allow to stand for 1 minute. Whilst the pudding is resting, heat the lemon curd in the microwave for 30 seconds and stir until smooth.
Pour the lemon curd over the pudding and serve with a dollop of double cream or vanilla ice cream.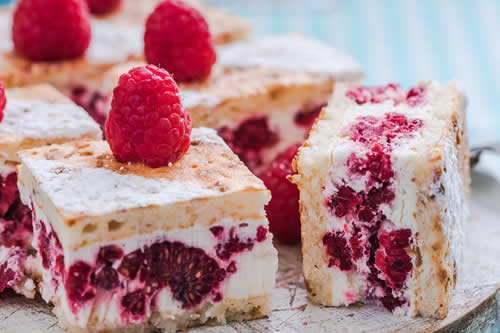 Sweet Treat Recipes