Strawberry Mallow Mousse
This is a really quick dessert that you can make in advance and the children are sure to love it! Most marshmallows are GF/WF, but obviously check the packaging first.
Ingredients
300g fresh ripe strawberries
100ml water
30g golden caster sugar
150g mini marshmallows (most varieties are GF/WF)
200ml double cream
Information
Serves: 4
Diet: Gluten and Wheat Free
Method
Prep time: 10 mins Cook time: 4 mins
Reserve 2 strawberries for decoration and place the rest in a pan with the sugar and 100ml of water.
Cook the strawberries over a medium heat for 3-4 minutes, until they are soft enough to mash.
Remove from the heat and mash with a potato masher until they are pulp. Mix in the marshmallows to the hot strawberry pulp until they have fully dissolved. Allow to cool.
In a separate bowl, whip the cream until it holds its shape and fold this into the cooled strawberry mixture. Spoon into 4 decorative dishes and chill for at least 2 hours, or overnight.
Use the reserved strawberries, cut in half, to decorate.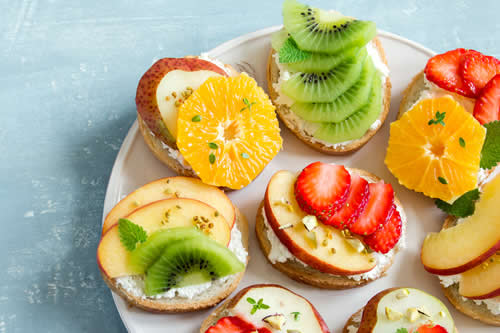 Sides & Snack Recipes