Orange Shortbread Biscuits
These gluten and wheat biscuits melt in your mouth and are really quick and easy to make. If you'd rather lemon, just add lemon zest instead.
Ingredients
100g unsalted butter - softened
50g golden caster sugar
Grated zest of an orange
175g gluten and wheat free plain flour (I use Doves Farm)
½ tsp gluten and wheat free baking powder (I use Doves Farm)
Caster sugar to decorate
Information
Serves: 6
Diet: Gluten and Wheat Free
Method
Prep time: 10 mins Cook time: 15 mins
Preheat oven to 190°C, 170°C fan, gas mark 5.
Lightly oil a large baking tray. In a large bowl, beat the butter together with the sugar and orange zest until light and creamy – I use an electric hand whisk or food processor. Stir in the flour and baking powder and mix until you have a dough.
Divide the dough into 10 evenly sized balls and place on the baking tray. Using a pallet knife, press each ball flat and chill for 15 minutes.
Bake for 12-15 minutes until they are a light golden colour. Remove from the oven, sprinkle with caster sugar and leave on the baking tray for a couple of minutes to firm up. Using a palette knife, slide each biscuit onto a wire rack to cool.
These shortbread biscuits will keep well for a week, if stored in an airtight container. They can be decorated with icing or simple eaten plain.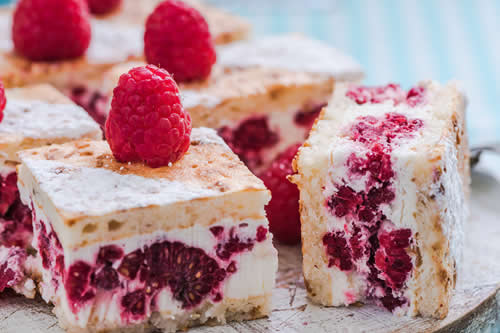 Sweet Treat Recipes