Peppered Fillet Steak with Potato Wedges
Push the boat out with this supper for two - get a prime cut of beef, you'll taste the difference. Naturally gluten and wheat free, this is a meal that is sure to impress.
Ingredients
3 large Desiree potatoes - cut into wedges
Olive oil
1 clove of garlic - minced
2 beef fillet steaks - around 140g each
Cracked black pepper
Knob of butter
Watercress - to serve
Information
Serves: 2
Diet: Gluten and Wheat Free
Method
Prep time: 10 mins Cook time: 30 mins
Preheat the oven to 200° C, 180° C fan, 400F, Gas mark 6.
Wash and dry the potatoes, but don't peel them. Cut them into large wedges and place in a bowl with 1 tbsp of olive oil, the garlic, salt and pepper. Mix well then tip the potatoes onto a baking tray and bake in the pre - heated oven until golden-brown and cooked all the way through - this should take around 30 minutes.
While they are cooking, rub the steaks with a drizzle of oil and plenty of cracked black pepper. Heat a griddle pan until very hot, and cook the steaks to your liking. As a guide; 2½ minutes each side for medium rare, 3½ minutes for medium, 4½ minutes for well done. Obviously this also depends on the size of the steaks.
Allow the steaks to rest for 5 minutes, then top with a knob of butter and serve with the potato wedges and garnish with watercress.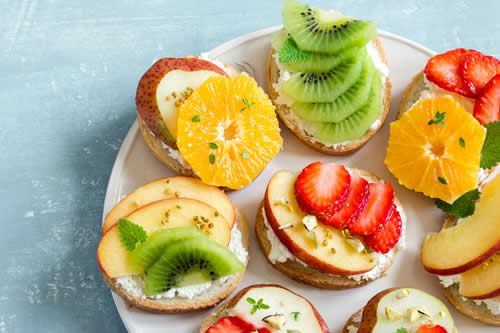 Sides & Snack Recipes