Delicious Gluten &
Wheat Free Recipes
Find out more >>>
Why not take a look at our fantastic
recipes. You can browse under our
starters, main courses or desserts
section.
Welcome
Welcome to gluten-wheat-free.co.uk, a website with recipe ideas and information to assist with a gluten and/or wheat free diet. More and more people are having to or choosing to remove gluten and wheat from their diets and because of this it is becoming easier to buy gluten and wheat free products. Food manufacturers and supermarkets are labelling their food more clearly, and restaurants are becoming aware of the need for both gluten and wheat free options on their menus.
To receive your copy of gluten-wheat-free.co.uk newsletter which will contain exciting gluten and wheat free recipe ideas and news on the latest gluten and wheat free products available, please subscribe today.
Key benefits of subscribing include:
New and exciting gluten & wheat free recipes
Independent reviews on gluten and wheat free products
Information on new gluten and wheat free products & manufacturers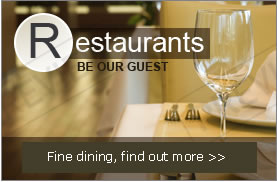 Gluten & Wheat free Products
Take a look at our recomended list of gluten and wheat free products available
Suppliers of gluten and wheat free products include:
Sainsburys- free from range
Tesco- free from range
Asda- free from range
Morrisons- free from range
Waitrose- free from range
Budgens- free from range
Glutafin- wheat and gluten free products
Trufree- wheat and gluten free products
Doves- wheat and gluten free products
Ener-G- wheat and gluten free products
Discovery- wheat and gluten free products
Dietary Specials- wheat and gluten free products
Beiker- wheat and gluten free products
G Free Foods- wheat and gluten free products
Gluten Free Foods- wheat and gluten free products
Meridian Foods- wheat and gluten free products
Pickerings- gluten and wheat free butcher