Bakewell Cake
This is a perfect dessert if you love Bakewell tarts. With no pastry, it is a much simpler recipe than a traditional tart, and in my opinion, a lot better! It can be eaten warmed through with custard as a dessert or cold for afternoon tea. My daughter usually puts in an early request for this cake for her birthday!
Ingredients
150g room temperature margarine or butter (I like to use Stork for cakes)
150g self-raising gluten and wheat free flour
2 large free-range eggs beaten
150g caster sugar
1 tsp almond extract
6 tsp raspberry jam
1x 150g punnet raspberries (if using frozen - allow to defrost before using and discard any stray juice)
50g flaked almonds
Information
Serves: 8
Diet: Gluten and Wheat Free
Method
Prep time: 15 mins Cook time: 50 mins
Preheat the oven to 160°, Gas mark 2. Line a 22-24cm spring form cake tin with baking paper.
Using an electric whisk or a food processor, beat the butter and sugar together until light and fluffy and then beat in the eggs, a little at a time. Using a large metal spoon, fold in the flour, ground almonds and almond extract. Put just over half of this mixture into the lined cake tin and smooth out.
Dot the jam, 1/2 a teaspoon at a time, all over the mixture and then scatter the raspberries on top. Drop dollops of the remaining cake mixture over the fruit, leaving gaps so that you can see some jam and raspberries through it. Using a knife, level it out roughly.
Finally scatter with flaked almonds and bake for 45-50 minutes until golden brown. Can be served warm or at room temperature.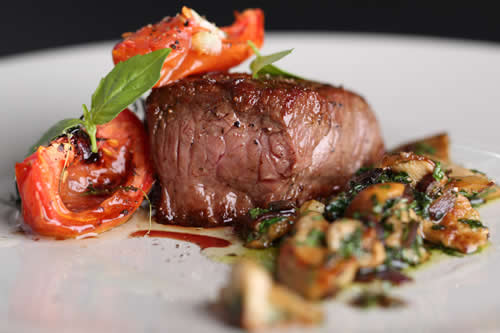 Main Course Recipes