Pea and Bacon Soup
This warming soup can be served as a starter or as a light lunch. It's velvety consistency and naturally sweet flavour that comes from the peas, makes it a delicious soup that looks pretty too.
Ingredients
1tbsp olive oil
4 rashers smoked bacon - chopped
1 onion - chopped
1 leek - sliced
1 stick of celery - chopped
1 ltr gluten and wheat free chicken stock (from a stock cube is fine)
500g frozen peas
2tbsp fresh mint - chopped - to garnish
1 rasher chopped cooked crispy bacon - to garnish
Information
Serves: 4
Diet: Gluten and Wheat Free
Method
Prep time: 15 mins Cook time: 20 mins
In a large saucepan, heat the oil over a moderate heat and add the bacon. Cook until it is has started to crisp up and colour. Remove all the bacon from the pan and reserve a small amount for each dish as decoration, the majority of the bacon will be added back to the soup.
Add the celery, leek and onion to the same pan and cook for 5 minutes, until the vegetables are soft but not coloured. Add the stock and the peas and bring to the boil. Reduce the heat and simmer for 15 minutes, add the bacon back in (not the bacon reserved for decoration) then remove from the heat and allow to cool a little.
Blitz the soup in a blender or with a hand-held liquidiser until smooth. Check seasoning and adjust with salt and freshly ground black pepper.
Garnish with the chopped mint and the reserved bacon and serve.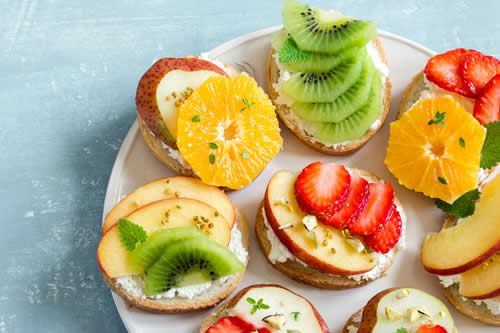 Sides & Snack Recipes