Vegetable Frittata
Bursting with flavours, colours and goodness, this frittata can be eaten hot or cold. If you are looking for a healthy alternative to a sandwich lunchtime, this Italian dish is the answer and is perfect for loading up your lunchbox. Naturally gluten and wheat free, it is also vegetarian and delicious too, so ticks lots of boxes!!
Ingredients
Drizzle of olive oil
10 spring onions - finely sliced
2 cloves of garlic - peeled and crushed
1 red chilli - deseeded and finely chopped
1 red pepper - chopped
200g can sweetcorn - drained
200g fresh or frozen peas
6 free-range eggs - beaten
4 tbsp chopped fresh flat-leaf parsley
250g - small potatoes
Salt and freshly ground black pepper
Information
Serves: 4
Diet: Gluten and Wheat Free
Method
Prep time: 15 mins Cook time: 40 mins
Start by cooking the potatoes in a pan of boiling water until soft and then drain.
Preheat the oven to 180°C, 160°C Fan, gas 4. Drizzle some olive oil into an ovenproof flan or pie dish. Slice the potatoes and put these with all the other ingredients in a large bowl and mix to combine. Season well and transfer to the oiled dish.
Place in the oven and bake for around 35-40 minutes or until the eggs have set and the frittata is golden brown.
Remove from the oven and allow to stand for a few minutes. Cut into wedges and serve with a crisp green salad or allow to cool and eat cold.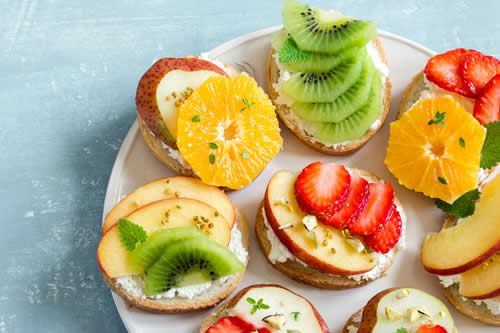 Sides & Snack Recipes