Red Pepper and Feta Dip
Serve this red pepper and fetat dip with whatever crunchy vegetables you like – carrot batons, peppers, cauliflower florets, cucumber sticks etc. Maybe you prefer some gluten and wheat free tortilla crisps or hand cooked crisps to dip? It's delicious, whatever you choose to accompany it with.
Ingredients
240 g feta cheese
120 g jar of red peppers
3 tablespoons olive oil
Black pepper
Information
Serves: 4
Diet: Gluten and Wheat Free
Method
Prep time: 5 mins Cook time: 0 mins
Blitz all the ingredients in a food processor until smooth. Season to taste and transfer to a bowl to serve.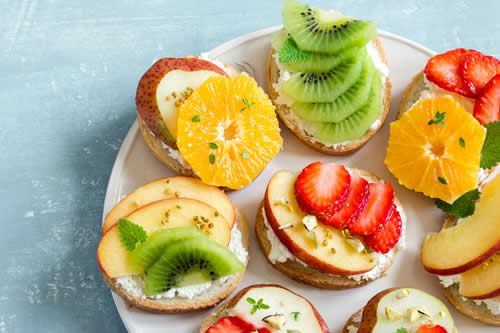 Sides & Snack Recipes