Rocky Road
This Rocky Road recipe is really simple and makes a great afternoon tea offering or lunch box addition. There are so many different recipes around, but this is the one my family love. You can add in other ingredients or omit things you don't like – that's the best thing about rocky roads, make them your own!
Ingredients
200g of milk chocolate
2tbsp golden syrup
125g unsalted butter
A couple of handfuls of mini marshmallows
6 gluten and wheat free digestive biscuits - broken into various sizes
A handful of raisins
Information
Serves: 6
Diet: Gluten and Wheat Free
Method
Prep time: 15 mins Cook time: 10 mins
Line a medium/small baking tray with baking paper.
Place the biscuits into a freezer bag and using a rolling pin, bash them until you have a mixture of different sized pieces of broken biscuits.
In a large sauce pan melt the butter with the chocolate and golden syrup, stirring continuously until there are no lumps of chocolate left and remove from the heat.
Pour the biscuits, marshmallows and raisins into the pan of melted chocolate mixture and stir until everything is completely covered.
Tip the mixture into the lined baking tray, spreading it out flat with the back of a spoon.
Refrigerate for at least 2 hours. Cut into pieces and dust with icing sugar to serve.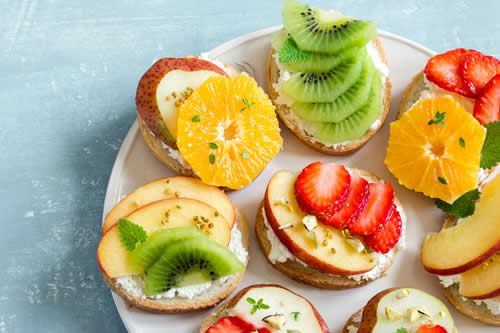 Sides & Snack Recipes