Mackerel Pate
Make this mackerel pate and serve it as a starter with some oatcakes. Naturally gluten and wheat free, it's great for packed lunches or as a sandwich filler and is high in omega 3.
Ingredients
330g cooked smoked mackerel fillets
200g cream cheese
1 bunch chives - chopped
large pinch cayenne pepper
1 lemon - zest and juice
Pinch salt
Freshly ground black pepper
Information
Serves: 4
Diet: Gluten and Wheat Free
Method
Prep time: 10 mins Cook time: 0 mins
In a bowl, flake the mackerel fillets and mash with a fork. Add the cream cheese, lemon zest and juice, chives, pinch of salt and some freshly ground black pepper. Mix well.
Spoon the pate into ramekins, add a small pinch of cayenne pepper for decoration and cover with clingfilm and refrigerate.
Serve with some oatcakes for a tasty starter.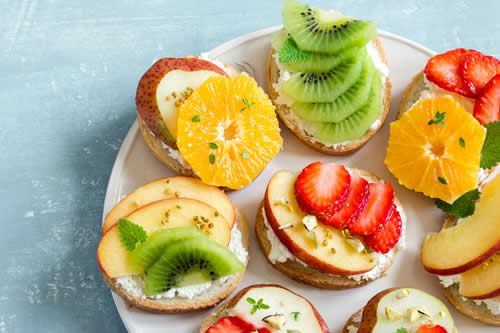 Sides & Snack Recipes