Cream of Mushroom Soup
A lovely soup to serve as a dinner party starter. Using porcini and wild mushrooms makes this a rich and creamy soup. Serve it with some homemade gluten and wheat free croutons and snipped chives.
Ingredients
30g dried porcini
450g mixed wild mushrooms
50g butter
1 tablespoon olive oil
1 medium onion - finely chopped
1 clove of garlic - crushed
4 sprigs of fresh thyme
850ml gluten and wheat free vegetable stock (from a stock cube is fine)
1 tbsp gluten and wheat free plain flour
200ml crème fraîche
4 slices of gluten and wheat free bread - cut into cubes
Snipped chives - to garnish
Information
Serves: 4
Diet: Gluten and Wheat Free
Method
Prep time: 20 mins Cook time: 30 mins
First pour boiling water over the dried porcini so they are just covered and allow to soak for 15 minutes. In a large saucepan, heat half the butter and gently fry the onion, garlic and thyme for 3-4 minutes, until they soften and start to brown. After 15 minutes, drain the porcini, keeping the juice and then add these to the onion, also adding in the mixed wild mushrooms. Next add the flour and allow it to coat the vegetables and cook for a couple of minutes, until the mushrooms have wilted.
Pour in the stock and the reserved juices from the porcini and gently bring to the boil, making sure the flour has been incorporated. Simmer for 20 minutes and then stir in the crème fraiche. Simmer for a few more minutes. If you want a smooth soup, use a hand blender or liquidiser to blitz the soup until smooth. Personally, I prefer it
Heat the remaining butter and the olive oil in a frying pan and fry the bread cubes until they are golden. Serve the soup into bowls, scatter over the croutons and snipped chives.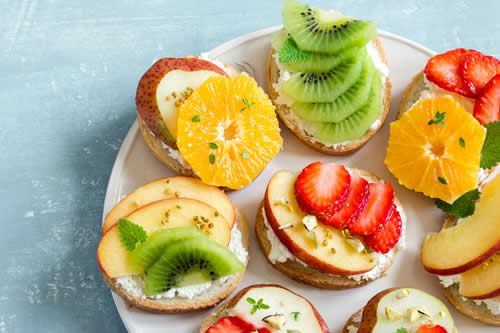 Sides & Snack Recipes