Quick Cheese Straws
Cheese straws are a popular party snack and in our house we love to eat them dipped in homemade hummus. They are so quick and easy to make, especially with ready rolled flaky pastry, you won't ever buy shop bought varieties again.
Ingredients
1 pack gluten and wheat free ready rolled puff pastry sheet (I use Just Rol)
75g grated hard cheese (I use half parmesan and half cheddar)
1 egg - beaten
½ tsp smoked paprika
Gluten and wheat free flour for dusting
Information
Serves: 4
Diet: Gluten and Wheat Free
Method
Prep time: 10 mins Cook time: 15 mins
Preheat the oven to 200°C, 180°C fan, Gas Mark 6.
Unroll the pastry sheet onto a lightly floured board or work surface, with one of the long edges nearest to you.
Scatter the grated cheese and paprika over half the sheet and get hold of the short edge and pull it over, so that it is folded in half. Use a rolling pin to lightly roll it out to the thickness of a £1 coin. Cut the pastry sandwich into 12 thin strips with a sharp knife, shorter, rather than longer ones as easier to store.
Twist each pastry strip and lay them on baking trays lined with greaseproof paper and chill for at least 30 minutes.
When you are ready to cook, brush them with the beaten egg to glaze and bake for 10-15 minutes until golden brown and crispy.
When cold, store in an airtight container. They are best eaten the same day.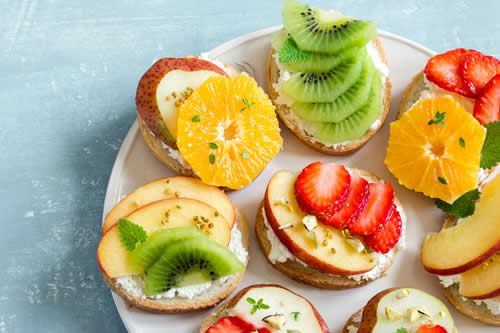 Sides & Snack Recipes