Potato Salad
This potato salad recipe has a German twist, with the addition of bacon and vinegar. Personally, I think it's far superior to a standard potato salad – but will leave you to decide!
Ingredients
800g red potatoes - peeled and diced
8 rashes streaky bacon - chopped
1 bunch spring onions - sliced
60 ml white wine vinegar
Pinch of caster sugar
1 tablespoon of water
2 tablespoons chives - chopped
4 tsp of gluten and wheat free mayonnaise
Salt and freshly ground black pepper
Information
Serves: 4
Diet: Gluten and Wheat Free
Method
Prep time: 15 mins Cook time: 20 mins
In a large saucepan, place the potatoes and cover with cold water. Bring them to the boil and simmer for 10-12 minutes until just cooked, drain and allow to cool.
Fry the bacon rashers in a frying pan until crispy. Remove from the pan and set aside but keeping the juices in the pan.
Add the spring onions and cook gently for a couple of minutes. Add the white wine vinegar, water and sugar and cook gently for a few minutes until there is very little liquid left. Season to taste and sprinkle in the chives.
Tip in the crispy bacon, remove from the heat and fold in the mayonnaise.
Serve warm as an accompaniment to a wide variety of meat and fish dishes.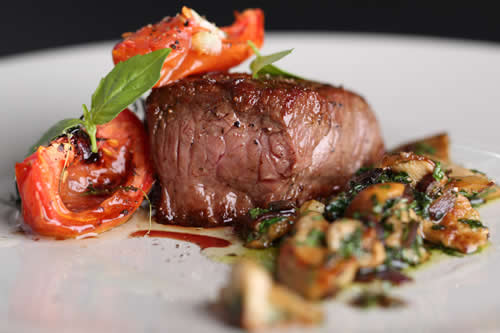 Main Course Recipes