Halloumi, Pomegranate Salad
This light lunch of halloumi and pomegranate creates a taste sensation that is sure to keep featuring on your menu, especially during the summer months. The pomegranate salsa that is deliciously infused with garlic and chilli complements the mild saltiness of the halloumi just perfectly. Naturally gluten and wheat free, this dish will no doubt be a hit with your friends and family.
Ingredients
1 pomegranate
6 tbsp good quality extra virgin olive oil
4 tbsp fresh flat leaf parsley - chopped
2 tbsp lemon juice
1 small red chilli - deseeded and finely chopped
1 small garlic clove - peeled and minced
450g (2 packs) of halloumi cheese - cut into 12 slices
Bag of mixed leaves
4 tbsp clear honey
Information
Serves: 4
Diet: Gluten and Wheat Free
Method
Prep time: 15 mins Cook time: 10 mins
Scoop out the pomegranate seeds, making sure to avoid all the bitter white membrane, and place them in a bowl. Add the olive oil, parsley, lemon juice, chilli and garlic and then season generously with salt and freshly ground black pepper. Allow the flavours to infuse whilst you cook the halloumi.
Heat a griddle pan or a frying pan until hot and cook the halloumi slices for a couple of minutes on each side, until golden.
Place some mixed leaves onto 4 serving plates and add 3 slices of halloumi and drizzle with a little honey. Spoon over some of the pomegranate salsa and serve.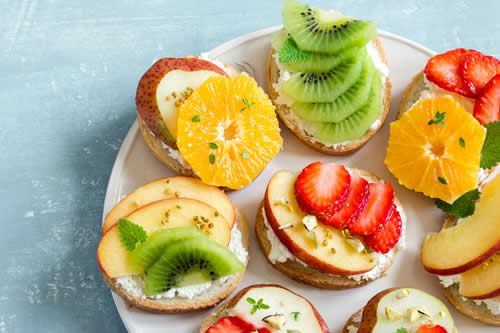 Sides & Snack Recipes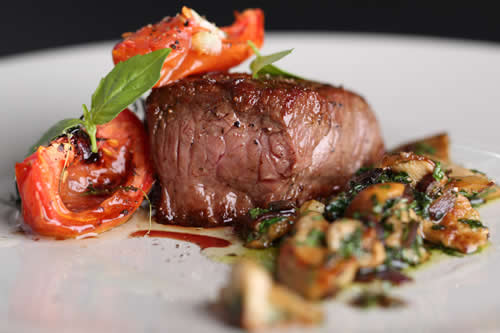 Main Course Recipes