Asparagus Wraps
A super quick starter that looks impressive, with minimal work. Naturally gluten and wheat free, they are sure to be a hit with your guests.
Ingredients
12 thick asparagus stalks - woody end snapped off
175g Parmesan - coarsely grated
12 slices Parma ham
Salt and black pepper
Information
Serves: 4
Diet: Gluten and Wheat Free
Method
Prep time: 10 mins Cook time: 10 mins
Preheat the oven to 200°C, 180°C fan, gas mark 6, 400°F.
Steam the asparagus stalks for 4-6 minutes.
Meanwhile, grate the parmesan coarsely.
Lay the slices of Parma ham out flat on a plate, sprinkle with the grated Parmesan and lay an asparagus stalk at one end and roll the whole lot up firmly.
This can all be done in advance. When you are ready for them, lay the rolls on a baking sheet, season with salt and freshly ground black pepper and place on to the highest shelf of the oven for 5 minutes, or until the cheese begins to melt.
Serve the asparagus wraps hot.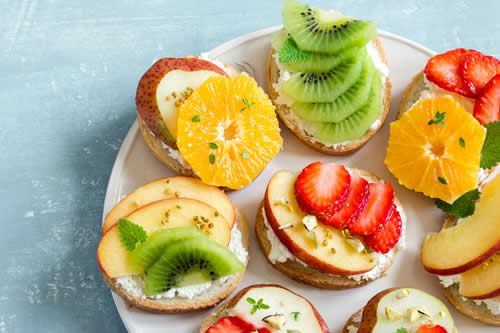 Sides & Snack Recipes