Sweet Potato Fries
These sweet potato fries make a tasty alternative to chips and wedges and can accompany a whole host of dishes. The smoked paprika and garlic granules make them very moreish and I am yet to find someone who doesn't love them!
Ingredients
400g sweet potatoes - cut into strips
3 tbsp olive oil
1 tsp smoked paprika
½ tsp garlic granules
Salt and freshly ground black pepper
Information
Serves: 4
Diet: Gluten and Wheat Free
Method
Prep time: 5 mins Cook time: 20 mins
Heat oven to 200°C, 180°C fan, gas mark 6.
Peel and slice the sweet potatoes and lay them on a baking tray. Drizzle over the olive oil and using your hands, make sure the oil evenly coats them. Sprinkle over the smoked paprika, garlic granules, salt and pepper.
Bake in a thin layer in the preheated oven for 20-30 minutes, depending on the thickness of the fries. Turn them half way through cooking.
You can experiment with different flavours – try cayenne pepper, BBQ seasoning (checking it is GF/WF), jerk seasoning or mixed Italian herbs.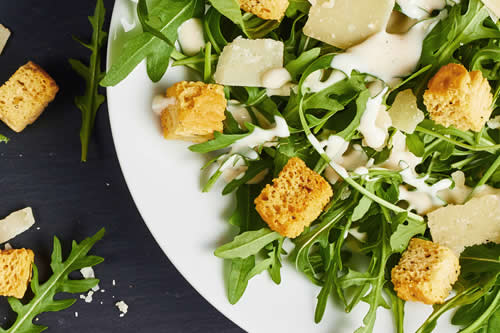 Light Lunch Recipes