Tomato, Basil and Mozzarella Salad
This is a delicious salad made from mozzarella, sweet ripe tomatoes and fresh basil leaves. It can be served as a dinner party starter or as a light summer lunch.
Ingredients
250g ripe tomatoes on the vine
250g mozzarella - sliced
10 basil leaves - chopped
2 tbsp extra virgin olive oil
1 tbsp balsamic vinegar
Salt and freshly ground black pepper
Whole basil leaves to decorate
Information
Serves: 4
Diet: Gluten and Wheat Free
Method
Prep time: 10 mins Cook time: 0 mins
Slice the tomatoes and place in a bowl with the remaining ingredients. Season well with salt and pepper. Spoon onto serving plates and decorate with the whole basil leaves.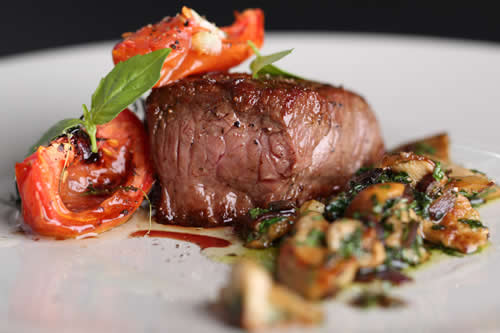 Main Course Recipes