Espresso Martini
This classic coffee cocktail is a must for any dinner party. Make the espresso and sugar syrup in advance and wow your guests with this delicious offering.
Ingredients
100g golden caster sugar
50ml water
100ml vodka
50ml freshly brewed espresso coffee
50ml coffee liqueur
Ice
Information
Serves: 2
Diet: Gluten and Wheat Free
Method
Prep time: 10 mins Cook time: 0 mins
Make a sugar syrup by putting the caster sugar in a small pan over a medium heat with 50ml of water. Stir, and bring to the boil and then turn off the heat and allow the mixture to cool.
When the sugar syrup is cold, pour a tablespoon of it into a cocktail shaker with the vodka, espresso coffee liqueur and a handful of ice. Shake vigorously and then pour into glasses and serve.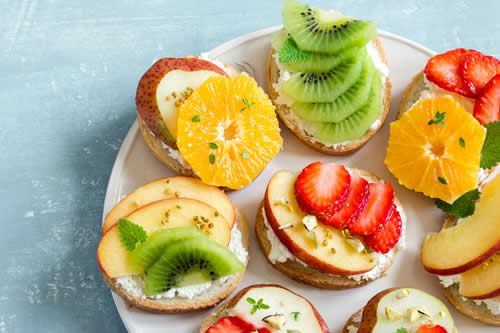 Sides & Snack Recipes