Cauliflower Curry
This is a mild and creamy curry that is delicately spiced with turmeric, fennel seeds, black mustard seeds and cayenne pepper. It is quick and easy to make and is ideal as a mid-week supper, served with some fluffy rice.
Ingredients
1 large cauliflower - cut into fork sized florets
450g waxy potatoes
25g coconut oil
1 tbsp black mustard seeds
3 cloves of garlic - minced
½ tsp ground turmeric
½ tsp cayenne pepper
2 tsp fennel seeds
2 tbsp flaked almonds
2 tbsp sultanas
2 tbsp frozen peas
2 tbsp tomato purée
6 tbsp water
4 tbsp coconut cream
Salt
Information
Serves: 4
Diet: Gluten and Wheat Free
Method
Prep time: 10 mins Cook time: 30 mins
Cut the cauliflower into fork sized florets and the potatoes also into similar-sized chunks. Bring a large pan of salted water to the boil and cook the potatoes for 10 minutes, then drain.
Heat the coconut oil in a large pan or wok over a medium heat. Add the fennel seeds and black mustard seeds and fry until they just start to pop and turn down the heat.
Add the garlic, ground turmeric, cayenne pepper and the tomato purée. Stir in the cauliflower, potatoes, peas and sultanas with a pinch of salt and the water. With a lid on, cook for 10 minutes and then stir in the sultanas, flaked almonds and coconut cream. Cook for a further 10 minutes.
Check seasoning and serve with rice.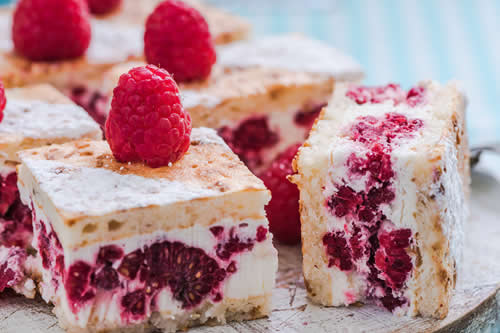 Sweet Treat Recipes