Garlic Mushrooms on Toast
This quick and easy garlic mushrooms on toast recipe is big on flavour with little work. You could serve this as a light lunch, or would make 8 mini starters.
Ingredients
500g mushrooms (such as Portobello - oyster - chestnut)
50g butter
3 cloves of garlic - crushed
A few sprigs of fresh thyme
4 slices of gluten and wheat free bread
2 tbsp double cream
Handful of fresh flatleaf parsley - finely chopped
Salt and black pepper
Information
Serves: 4
Diet: Gluten and Wheat Free
Method
Prep time: 5 mins Cook time: 10 mins
Slice the mushrooms roughly and melt the butter in a large pan over a medium heat. Fry the garlic for around a minute and then add the mushrooms and thyme and cook over a high heat for 4-5 minutes, constantly stirring. Toast the bread.
Add the cream and parsley to the mushrooms and season to taste and serve on the toast.
Use whatever mushrooms you like; this works equally well with closed cup mushrooms. Again, you can use whatever bread you prefer. Brown, white, seeded – just as long as it's gluten and wheat free!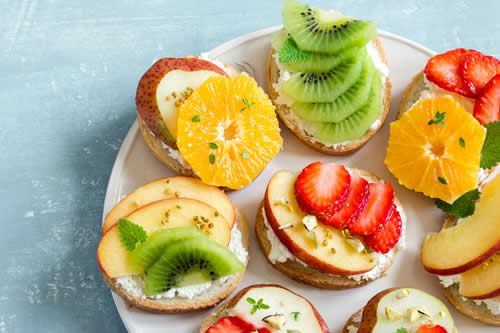 Sides & Snack Recipes