Salmon One Pot
This one pot salmon dish makes an easy and tasty main course and is light on the washing up!
Ingredients
400g new potato - cut into equal sized pieces
2 tbsp olive oil
Bunch of asparagus - trimmed and halved
150g cherry tomatoes
Juice of 1 lemon
2 salmon fillets
Handful chopped parsley
Salt and freshly ground black pepper
Information
Serves: 2
Diet: Gluten and Wheat Free
Method
Prep time: 15 mins Cook time: 60 mins
Heat the oven to 220°C, 200°C fan, gas mark 7.
Put the potatoes and 1 tbsp of olive oil into an ovenproof dish and roast them for 25 minutes until they begin to brown. Add the asparagus and return to the oven for 15 minutes.
Add the tomatoes, lemon juice, salmon and parsley to the pot. Drizzle the remaining oil over the top, season and return the dish to the oven for 15 minutes, or until the salmon is cooked.
Serve straight from the pot.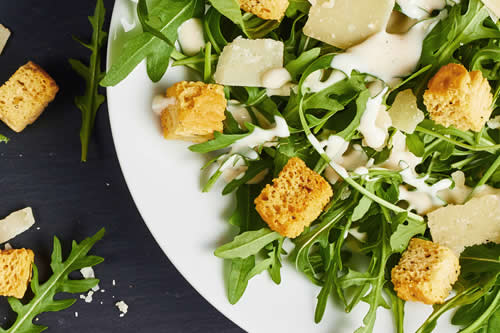 Light Lunch Recipes