Fairy Cakes
This recipe is very versatile. Keep them simple and plain as per the recipe or add chocolate chips, raisins or lemon zest. You may like to use a cake corer to remove the center of each cake and fill them with lemon curd, butter cream, chocolate spread or fruit compote. Topped with icing, you can then decorate with glace cherries, crystalised ginger, chocolate buttons or sugar strands - the options are endless. Have fun with them and rest assured they will taste delicious.
Ingredients
150g unsalted butter - softened
150g caster sugar
3 large eggs
150g gluten and wheat free self-raising flour
5 tbsp milk
½ tsp gluten and wheat free baking powder
¼ tsp vanilla extract
Information
Serves: 12
Diet: Gluten and Wheat Free
Method
Prep time: 20 mins Cook time: 15 mins
Preheat oven to 200° C, 180° C fan, 400° F, Gas mark 6. Fill a cake tray with 12 paper cases. In a food processor or with an electric hand whisk, cream the butter and sugar until pale, light and fluffy. Gradually beat in the eggs and vanilla extract. Sieve the flour and baking powder and gently fold this into the mixture. Stir in the milk. Half fill the cases and cook for 12-15 minutes in the center of the preheated oven. When cooked, the cakes will spring back when touched. Remove from oven and tray and allow to cool on a wire rack.
Decorate as desired. These cakes store well in an airtight container for a few days.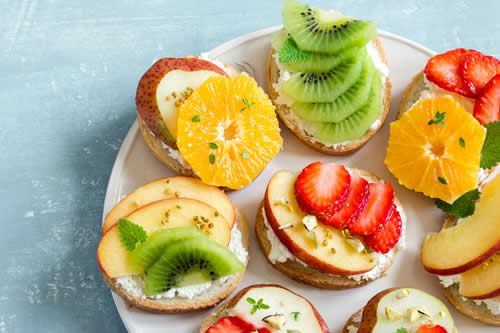 Sides & Snack Recipes