Homemade Crisps
When you follow a gluten and wheat free diet you will find that often crisps contain gluten and wheat. By making your own, you will know exactly what's in them. These are a tasty and easy alternative to shop bought crisps and they get cooked in the microwave. A food processor or mandolin makes slicing the potatoes into paper thin slices a whole lot easier.
Ingredients
3 tablespoon vegetable oil
4 washed potato - sliced paper thin (peeling is an option)
½ teaspoon salt
Information
Serves: 4
Diet: Gluten and Wheat Free
Method
Prep time: 10 mins Cook time: 10 mins
Pour the vegetable oil into a plastic sandwich or freezer bag and add the potato slices, and toss in the oil to coat.
Get a large dinner plate and lightly cover it in oil. Arrange the potato slices in a single layer on the dish. You will need to cook these in batches.
Cook in the microwave for 3 to 5 minutes, or until lightly browned - they need to brown to become crisp. Exact times will vary depending on the power of your microwave. Remove crisps from the plate, and toss with salt. Allow to cool. Repeat process until all the potato slices have been cooked.
You will not need to keep oiling the plate.
Other seasonings can be added – smoked paprika, herbs, garlic salt, bbq seasoning – but obviously check they are gluten and wheat free.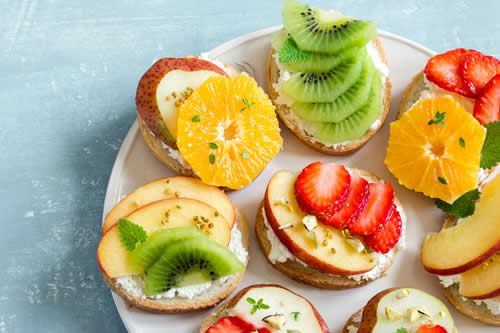 Sides & Snack Recipes