Ingredients
2 fresh salmon fillets
4cm piece fresh ginger - peeled and grated
8 spring onions - sliced
2 tbsp gluten and wheat free dark soy sauce
2 Little Gem Lettuce Hearts - halved lengthways
2 tsp toasted sesame oil
150g easy cook long grain rice
Freshly ground black pepper
Method
Prep time: 10 mins Cook time: 15 mins
Cook the rice according to the packet until tender, then drain.
Place the salmon, ginger and spring onions in a bowl and mix in the soy sauce. Marinate for 2-3 minutes.
Transfer the salmon, ginger and onions to a steamer or a colander over a pan of simmering water, season with black pepper and cover and steam for 5-7 minutes.
While the fish is steaming, drizzle the gem lettuce with the sesame oil and griddle for 1 minute, cut-side down until it is chargrilled.
Serve the lettuce topped with the salmon and the cooked rice.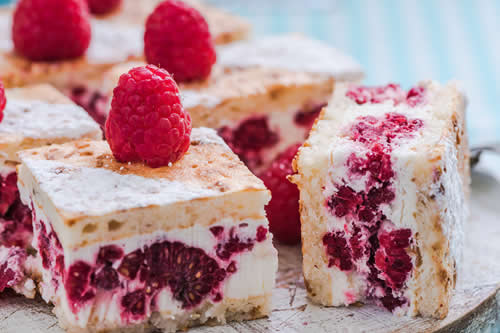 Sweet Treat Recipes