Yorkshire Puddings
The Yorkshire pudding is the perfect accompaniment to a traditional Sunday roast. There are some good shop bought varieties available, but if you want to give them a go yourself, this recipe is the best one I have tried. It makes 8 medium puddings or 12 smaller ones. You could make one large one also.
Ingredients
75g gluten and wheat free plain flour
25g cornflour
½ tsp xanthan gum
2 large free-range eggs
160ml milk
140ml water
Pinch of salt
Vegetable oil for the trays
Information
Serves: 8
Diet: Gluten and Wheat Free
Method
Prep time: 10 mins Cook time: 25 mins
Preheat the oven to 220°C, 200°C fan, Gas mark 7.
Start by putting a little oil into each baking tray cavity (I normally use a 12 cup cake tin).
In a large bowl, put the flour, cornflour, xanthan gum and salt and mix together. With an electric hand whisk, add the eggs and milk, continually beating until you have a smooth batter. Next beat in the water.
Put your prepared tins or baking dish into the oven until the fat is very hot and bubbling – it starts to smoke slightly when it is hot enough. Give the batter one last beat and carefully remove the hot tray from the oven. Pour the batter into the tray cavities or the large baking dish and return the pudding/s to the oven. Smaller puddings will take between 15 and 25 minutes. A larger individual pudding will take nearer to 45 minutes.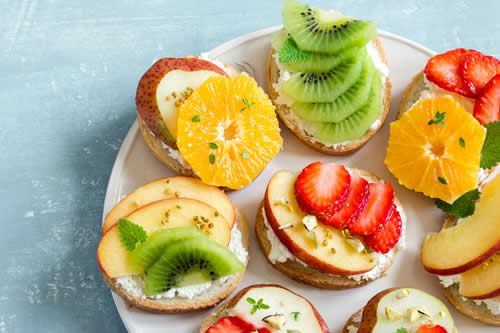 Sides & Snack Recipes