Berry and Almond Clafoutis
This French pudding is simply delicious and full of mouth-watering goodness. Serve it warm with some vanilla ice cream; the perfect pudding to indulge your guests.
Ingredients
400g mixed berries
50g flaked almonds
Butter for greasing
50g ground almonds
2 tbsp gluten and wheat free plain flour (I use Doves Farm)
100g golden caster sugar
2 large free-range eggs
2 free-range egg yolks
50g flaked almonds
250ml double cream
Information
Serves: 6
Diet: Gluten and Wheat Free
Method
Prep time: 15 mins Cook time: 25 mins
Preheat oven to 190°C, 170°C fan, gas mark 5.
Grease a 23cm flan dish and scatter the berries and flaked almonds over the base – don't use a loose bottomed tin as this will leak juices.
In a large bowl, whisk the ground almonds, plain flour, caster sugar, eggs, egg yolks and cream until smooth. Pour the batter over the fruit and almonds and bake in the pre-heated oven for 20-25 minutes until risen and golden.
Serve warm with vanilla ice cream.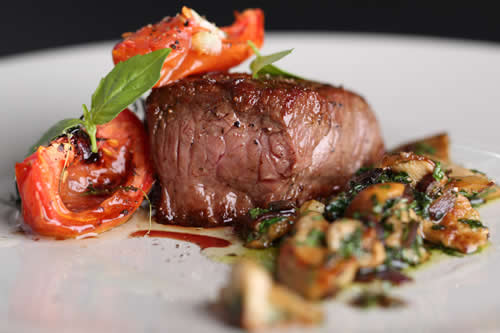 Main Course Recipes