Ingredients
3 tsp beef dripping or butter
600g shin beef - cut into large chunks
100g smoked streaky bacon - chopped
350g shallots
2 sticks of celery - chopped
250g mushrooms - halved
2 cloves of garlic - sliced
1 tbsp tomato purée
2 tsp dry mixed herbs
750ml bottle red wine
Salt and black pepper
Method
Prep time: 20 mins Cook time: 195 mins
Preheat the oven to 150°C, 130°C fan, gas mark 2.
In a large non-stick casserole dish, heat 1 tbsp of beef dripping or butter. Season the beef and fry over a med-high heat until it takes on some colour, about 3-5 minutes on each side, until brown all over. Do this in batches, until all the meat has been browned and place it all on a plate.
Add the bacon to the same dish and fry the bacon, shallots mushrooms, celery and garlic for around 5 minutes. Add in the tomato purée, dried herbs and the beef with any juices back in.
Pour over the wine and 100ml of hot water and bring to the boil.
Place the dish in the pre-heated oven covered with a tight-fitting lid and cook for 3 hours.
After 3 hours, if the sauce looks too thin and watery, remove the meat and vegetables with a slotted spoon and set aside. Place the casserole dish over a high heat for a few minutes until the sauce has reduced and thickened. You can then return the meat and vegetables back to the dish.
I like to serve this with mashed potato and seasonal greens.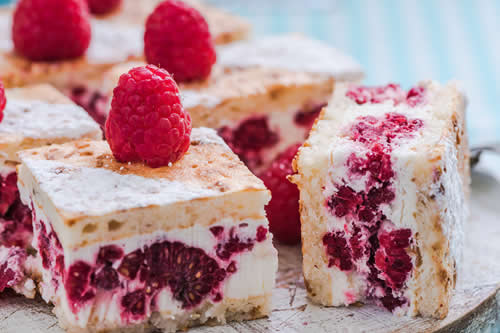 Sweet Treat Recipes