Tex Mex Frittatas
Spice up a frittata with these Mexican flavours for a tasty light lunch. Serve them cold for a great picnic or lunch box filler.
Ingredients
6 free range eggs
150g chorizo - chopped
1 bunch of spring onions - chopped
420g can red kidney beans - drained and rinsed
A handful chopped fresh coriander leaves
120ml cream
50g grated parmesan cheese
2 cloves of garlic - crushed
½ tsp Tabasco pepper sauce
Olive oil - for greasing
Salt and freshly ground black pepper
Information
Serves: 6
Diet: Gluten and Wheat Free
Method
Prep time: 10 mins Cook time: 25 mins
Preheat oven to 190°C, 170°C fan, gas mark 5.
Grease a 6 hole, muffin tin. Heat a frying pan over a medium heat and add the chorizo and spring onion. Cook, stirring for 3 minutes until golden. Add the beans and cook for a further minute. Stir in the coriander and spoon the mixture into prepared tin holes.
Whisk the eggs, cheese, cream and garlic together in a jug and season with salt and pepper. Stir in the Tabasco sauce and pour this over the chorizo mixture.
Bake for 20 minutes in the pre-heated oven until set and golden.
Serve with a green salad and some sweet potato fries.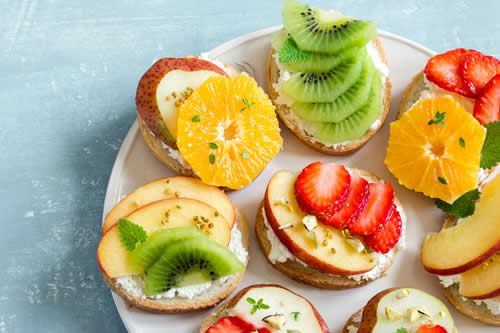 Sides & Snack Recipes