Easy Beef Meatballs
This recipe is one of those quick, comforting, homemade dinners that the whole family will love. Beef meatballs in a rich tomato sauce; what's not to love?! It's quick and easy to make but tastes like you have been slaving for hours! Enjoy on the sofa with a glass of red wine; the perfect weekend supper.
Ingredients
6 tbsp olive oil
1 large onion - finely chopped
1 clove garlic - crushed
900g minced beef
1 tsp dried rosemary
1 free-range egg - beaten
2 x 400g/14oz cans tomatoes
1 large onion - sliced
1 garlic clove - crushed
1 tsp sugar
salt and freshly ground black pepper
150g Cheddar cheese - grated
Information
Serves: 6
Diet: Gluten and Wheat Free
Method
Prep time: 20 mins Cook time: 30 mins
Heat 2 tablespoons of olive oil in a heavy stainless steel saucepan over a gentle heat and cook the onion and garlic. Cover and sweat for a few minutes, until soft. Allow this to cool.
In a bowl, mix the minced beef with the cooled cooked onion and garlic and add the herbs and the beaten egg. Season with salt and black pepper.
Divide the mixture into approximately 24 pieces and roll into balls in the palm of your hands. Place meatballs on a plate, cover and refrigerate until required.
To make the tomato sauce, heat 2 tbsp of oil in a stainless steel saucepan. Add the sliced onion and the crushed garlic, mix until coated, then cover and sweat on a gentle heat until soft and pale golden.
Add the tinned tomatoes to the onion mixture, and the sugar, salt and freshly ground pepper.
Cook the tomato sauce uncovered for around ½ an hour.
While this is cooking, heat a non-stick frying pan and cook the meatballs for about 10 minutes in 2 tbsp of olive oil.
Once the meatballs are cooked, put them into an ovenproof dish with the tomato sauce and top with the grated cheese. Cook under a preheated grill until the cheese has melted.
Serve with gluten and wheat free spaghetti, or sweet potato fries and a green salad.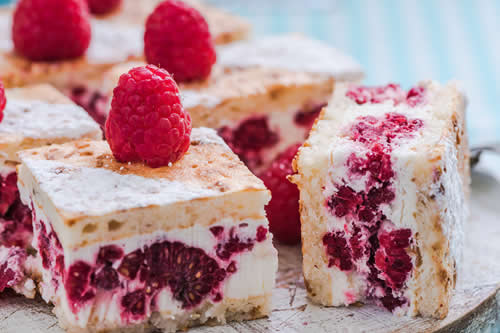 Sweet Treat Recipes